Three things happened this past week:
Two different publishers told me they weren't getting enough submissions from women,
A Facebook friend told me she felt guilty writing when so many bad things are happening to so many good people, and
I sat down to write my blog post and wrote a poem instead.
Believe it or not, these all tie in to each other.
It's not just women who are now stuck at home. Men are too. And yes, there's home schooling, baking bread, jigsaw puzzles bigger than your house, and if you're like me, piles of books and magazines all over, just waiting to be read. And there are the regular things we have too: animals to be walked, art, music, writing, and so on. Oh yeah…laundry.
Even though not everyone is a submitting poet, especially now it seems like women are submitting less than before. The two publishers I spoke with publish two very different journals, so it's fair to say across the board, that women aren't submitting as much. Don't forget about including this in your day. It's true that universities are closed, and publishers seem to take longer with reduced staffs, but not every one of the 23,000 journals out there are published by universities. Submissions are being read every day!
Even university journals are reading electronically but it's hard to know when they'll be publishing.
You may feel the same as my Facebook friend. So many bad things are happening to good people—she feels she doesn't deserve to be worried about a "silly acceptance or rejection". But she does. We all do. I really think we are all trying to do as much as we can, and think about it – someone sees your name in a journal and they like your work, so they buy the journal online from the local independent bookstore…
That helps pay the light bill, the rent, the taxes.

By us NOT putting our lives on hold, we continue to help, without even knowing.
I have no excuse for writing a poem instead of working on this blog post. I'd only written two poems in May but I wrote five in April, and that's not the point. When poems want to come out, they have to. I keep up with the news, but I've made a point to avoid it for poems. I personally cannot write a political poem without it sounding like a news article, and I won't do it. So a poem called "Church and Plums"??? Pray God it gets published someday and I'll be able to post it here.
I Really Want a Pastrami Sandwich
Years ago, our power went out and my son mentioned he had an essay due in school.
Well why don't you write the essay on your laptop?
Wrong answer. He was mad at me, but I said just open to a new page and write "my mom is making me write this and I don't want to", and see what comes out. He started writing. And writing. And writing. And even though he was still mad at me, he wrote his essay.
Flash forward ten or fifteen years. We were talking the other day and he said "mom, I still start off all my writing assignments the same exact way".
Really? By saying my mom is making me do this?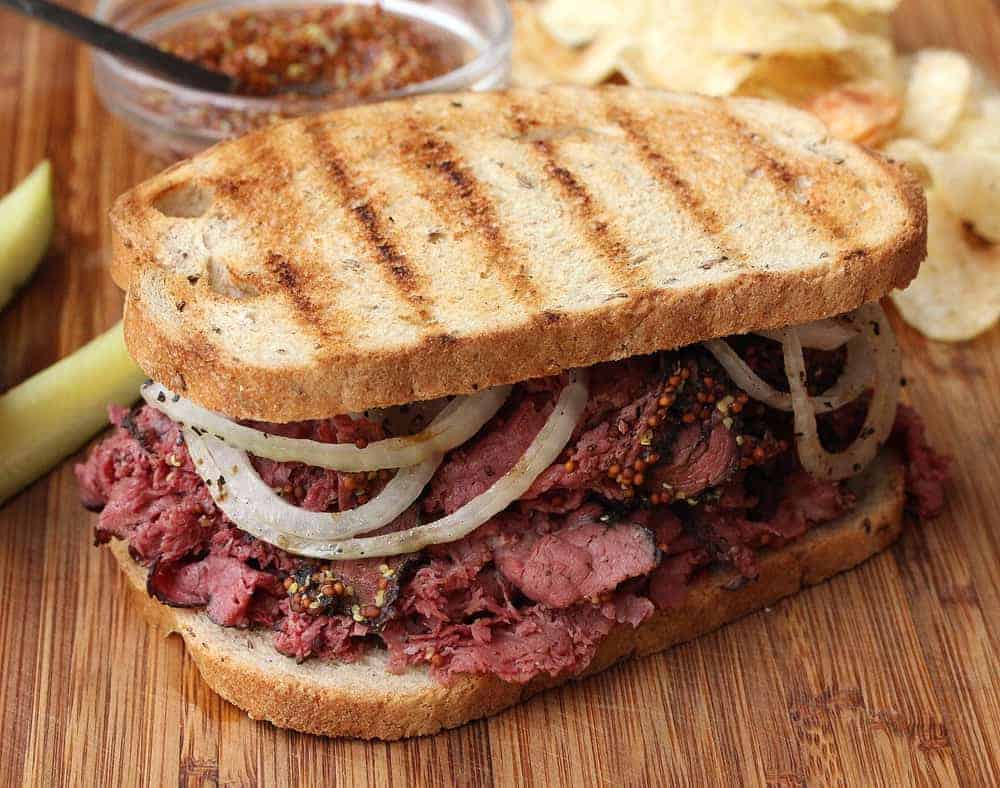 No. I open to a new document and type "I really want a pastrami sandwich"
Whatever works. He's a better writer than I am and he gets good grades; let him eat all the pastrami he wants!!
With the park open and the start of Memorial Day weekend, I hope some of you are getting in some safe walks, fresh air, and inspiration. You are allowed to be kind to yourself. I know that writing a poem, a piece of flash, doing art worthy of journal covers (see Susan Abbott's covers on Cholla Needles #40 & #42), and submissions worthy of publication (see Jeff's poems and the others in issue #42 as well) does not take away from the concerns and good works we are doing for others in these terrible times.
Not every creative piece has to be about the pandemic. A poem can be about "Church and Plums". Rich just completed Page 3 of online poetry readings (each page is two hours - Page 4 starts this week). Check them out on the Cholla Needles website and add one of your own, on any subject! If you are a submitting writer, submit your work. It's okay. It's necessary. It will help the journals, the publishers, all down the line. And if your local deli is open for takeout and you're not a vegetarian? Grab a pastrami sandwich! xo
Tobi Alfier's most recent collection of poetry is Slices Of Alice. She is also co-editor with Jeff Alfier of the San Pedro River Review. Don't miss Tobi's columns on the craft of poetry: insert your email address in the "Follow By Email" box to the right of this article and you'll be notified every time a new article appears.